AMG® Performance Center in Fort Mitchell, KY

What is an AMG® Performance Center?
While you probably already know Mercedes-Benz AMG® vehicles for their adrenaline, speed, and precision, you might be wondering what an AMG® Performance Center is.
Well, here at Mercedes-Benz of Fort Mitchell, our AMG® Performance Center is a place where you can find a glorious selection of new Mercedes-Benz AMG® vehicles, connect with our AMG® experts, and experience the AMG® brand with all five senses.
New & Pre-Owned AMG® Vehicles
AMG® is more than just a name. It's a way of life for people who demand more than the status quo. With this in mind, Mercedes-AMG® vehicles are designed to exceed your expectations. Discover the appeal of AMG® vehicles from their unmistakable appearance to the supple feel and rich aroma of their leather upholstery to the thrilling sounds of their engines. AMG® vehicles are sure to get your heart racing for all the right reasons.
We're proud to offer an exclusive selection of new AMG® vehicles and pre-owned AMG® vehicles to the Fort Mitchell and Cincinnati area. We even offer free nationwide shipping when you purchase a new AMG® vehicle from our dealership.


Specially Trained AMG® Experts
At our AMG® Performance Center, our specially trained AMG® experts share your passion for top-of-the-line performance and luxury. We're here to help guide you through the world of AMG® and to match you with your perfect AMG® vehicle. If you don't see the exact AMG® vehicle you're looking for, we can even help you custom order it! We can also assist you with AMG® financing and insurance.
The History of AMG®
AMG® was founded in 1967 by two Mercedes-Benz engineers, Hans Werner Aufrecht and Erhard Melcher. With a shared passion for motorsport, their goal was to develop high-performance racing engines for existing Mercedes-Benz automobiles. With a philosophy of "One Man, One Engine", every AMG® engine is hand-crafted and rigorously inspected and tested.
Today, AMG® vehicles are known for offering a more aggressive appearance, greater luxury, and improved handling and stability in addition to higher performance.

Visit Our AMG® Performance Center Today
Experience true driving performance up close. Whether you're interested in one of our new AMG® vehicles or one of our pre-owned AMG® models, our AMG® experts are ready to help guide you and answer any questions you may have. Visit our AMG® Performance Center in Fort Mitchell near Cincinnati today to make your performance dreams come true!
RENNtech® - Performance Without Compromise
Mercedes-Benz of Fort Mitchell is proud to be a Certified RENNtech® dealership in Kentucky.
Over the years, RENNtech has developed high-performance products for virtually all Mercedes-Benz AMG® vehicles (including the commercial Mercedes-Benz Sprinter van and smart vehicles). Some of the most notable among these are the 200 mph RENNtech E7.4RS (which was called fastest sedan in the world by Car and Driver in 1996) and the 2006 "Chrome SL" show car-an SL-based project entirely covered in chrome. Each of these vehicles featured extreme performance, upgraded luxury features, and a fit and finish that rivaled factory vehicles.
AMG® Roadsters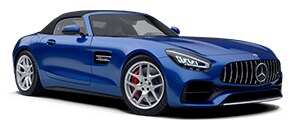 AMG®Sedans/Cabriolet/Coupes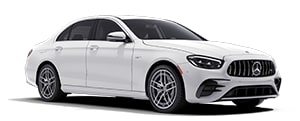 AMG® SUVs & Wagons