Compare 2018 Mercedes-Benz GLE vs 2017 Mercedes-Benz GLE
Specs at a Glance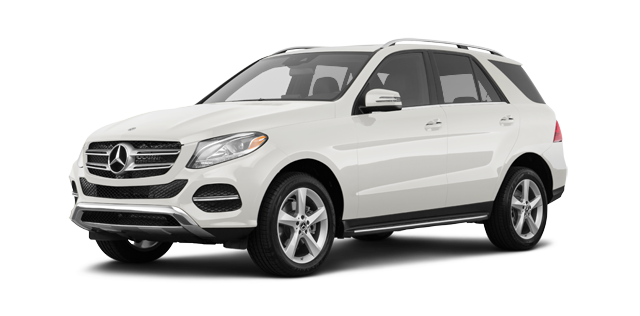 2018 Mercedes-Benz GLE
Standard Engine

3.5L V6

Horsepower

302

MPG (city/hwy) *

18 / 23

Transmission

7-speed automatic
---
2017 Mercedes-Benz GLE
Standard Engine

3.5L V6

Horsepower

302

MPG (city/hwy) *

18 / 23

Transmission

7-speed automatic
2018 Mercedes-Benz GLE vs 2017 Mercedes-Benz GLE
Proudly Serving Fort Mitchell, KY
Most every car driver in the world is aware of the Mercedes-Benz legacy. Mercedes-Benz has always put its vehicles through the paces, and the very best in performance finds its way to market. The comparison is largely a matter of personal choice, since Mercedes-Benz engineers all its vehicles to perform above expectations.
Performance
The 2017 Mercedes-Benz GLE offers a selection of engine choices. The GLE 350 delivers 302-horsepower with a 3.5-liter V6 and seven-speed automatic transmission. Drivers can appreciate its acceleration and handling. The upgraded GLE 400 offers a 3.0-liter, twin-turbocharged V6 that can deliver 329 horsepower. Its snappy acceleration is notable.
The 2018 Mercedes-Benz GLE offers a number of trims which include the GLE 43, GLE 63, and 550e. Each trim offers adequate engine power and admirable performance. Like the 2017 model, the choice is usually a personal one. However, each trim features the very best in safety and comfort. Engineers make safety a hallmark at Mercedes-Benz. From the track to the country road, safety and performance are top priorities.
Features
There are notable pros for choosing the 2017 Mercedes-Benz GLE. These include several robust engine choices, an upscale, quiet, attractive, and a well-built interior with adequate backseat room. Of course, its safety features comprise a long list of best-in-class technology features as well. Drivers and owners know they will travel in safety and arrive at any destination in style. There is even a hybrid model to fit the lifestyle of some.
The 2018 Mercedes-Benz GLE can boast the same qualities. Some choose it for its spacious interior design, a plethora of safety features, contemporary exterior and interior design, three powertrain options, standard all-wheel drive, and a comforting ride in the city or on the open road. Both models offer a number of stand-alone features and packages. For either trim year, owners and drives relish the technology advances that both protect and allow them to stay connected to their world.
Appearance
The 2017 Mercedes-Benz GLE decided to drop its diesel and add a standard rearview camera. It also comes with several new colors. Like any Mercedes-Benz, it is a head-turner. The GLE took SUV styling to the next level with its shapely headlights, deep front bumper, large intakes, and its twin-power dome hood.
The 2018 Mercedes-Benz GLE styling comes with an attractive front air package that features large air intakes with impressive mesh grilles. Consider the chrome underguard and rear bumpers engineers sculptured with an aggressive look. Owners love the black infuser inserts that frame four chrome tailpipes. The 20″ AMG® 5-spoke wheels add an additional element of class.
Anyone wanting to learn more about the 2017 or 2018 Mercedes-Benz GLE and its trim models should visit their nearby dealership for the latest details. Mercedes-Benz customer service teams are happy to answer any questions.
---
* Actual mileage may vary.